Sierra Infectious Diseases has three doctors on-site to administer patient treatment, consult with patients and manage treatment schedules. Because our drug treatments are compounded on-site, our physicians monitor treatments closely with each patient. Educating patients about treatments to help them gain a better understanding of their disease and how to manage it is very important to our doctors.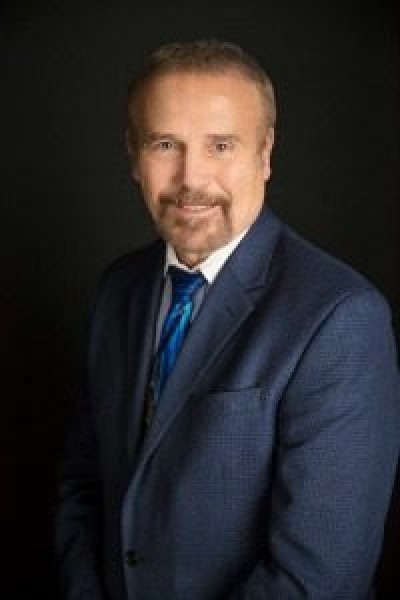 Steven W. Parker, M.D., F.A.C.P
Dr. Steven Parker
Dr. Parker graduated from University of Alabama and completed his residency at University of Nevada School of Medicine in Reno, Nevada. He then went on to complete his fellowship in Infectious Diseases at State University of New York at Buffalo.
Dr. Parker is the founder of Sierra Infectious Diseases. He is very active in the medical community and is the President-Elect and the Co-Chairman of the Internal Affairs Committee for the Nevada State Medical Association. He is also involved in numerous societies.
Dr. Parker was raised locally in the Reno/Tahoe area. He and his wife have 3 children who remain in the area. He enjoys cave diving, skiing, golf, and family activities.
Elaine M. Yee, M.D.
Dr. Elaine Yee
Dr. Yee graduated the UCLA School of Medicine and completed her residency at California Pacific Medical Center in San Francisco, California. She then went on to complete her fellowship in Infectious Diseases at the University of California, Davis.
Dr. Yee joined Sierra Infectious Diseases in 1997 and became partner in 1998. She is the Director of Infection Control at Saint Mary's Regional Medical Center and has held that position for over 18 years. She also participated in antibiotic stewardship at Saint Mary's. She enjoys gardening and cooking.
F. Kevin Murphy, M.D., F.A.C.P
Dr. F. Kevin Murphy
Dr. Murphy was born in Kansas City, Missouri, but grew up in Oroville, California, in the family of a general practitioner, who was among the founders of Oroville Hospital. He attended Johns Hopkins University, earning a B.A. and M.A. simultaneously in 1966, focusing on comparative literature, but also studying parasitology at the JHU School of Public Health. He worked summers in the Department of Parasitology at the University of California, Berkeley, coauthoring his first paper with Clarence Weinmann on a filarial parasite of California quail. As a medical student at UCLA, he studied parasitology under Dr. Marietta Voge, and spent the summer of 1968 with Dr. John Kessel surveying villagers and mosquitoes of American Samoa for Wuchereria Bancrofti in the wake of a mass treatment campaign. He was valedictorian of his class at UCLA, speaking on the relation of the Hippocratic Oath & the Oath of Maimonides to health care of the poor. He interned in medicine & pediatrics at the University of Wisconsin. As a commissioned officer in the US Public Health Service, he worked in the Arbovirus Section of the CDC Virology Laboratory, focusing on California encephalitis virus and Venezuelan equine encephalitis studies, as well as long term immunity to yellow fever vaccine. He subsequently worked in the CDC Viral Pathology laboratory of Dr. Frederick Murphy, who had earlier described the electron microscopic morphology of Lassa Fever virus, and later of Ebola virus.
Dr. Kevin Murphy then completed his residency in internal medicine at Parkland Hospital in Dallas, and served his fellowship in infectious diseases at the University of Texas Southwestern Medical School at the invitation of Jay Sanford, whose little Sanford Guide Dr. Murphy still carries in his pocket. As an assistant professor of medicine there, Dr. Murphy's research focused on herpes simplex virus, cytomegalovirus, St. Louis encephalitis and HIV infections. In Dallas, he was active in reforming the care of Asian and African refugees, supporting the work of the Dallas County Health Department and developing compassionate & effective care of patients with AIDS. In 1983, he entered private practice in Dallas, as a clinical associate professor of medicine. Since 1999, Dr. Murphy has been a consultant at Sierra Infectious Diseases in Reno. He is currently a clinical professor of medicine at the University of Nevada Reno School of Medicine and medical advisor to the Washoe County Health District. He is the author of numerous abstracts, articles and chapters on HIV disease, central nervous system infections, viral diseases, parasitology and antibiotic management. He is a fellow of the American College of Physicians & the Infectious Disease Society of America, and fellow of the Royal Society of Medicine, London. He is married with 2 somewhat adult children, one cat and a peanut-loving scrub jay named "Wriggles".
Rachael Harrison, M.D.
Dr. Rachael Harrison
Bio coming soon.
Quick Contact
Serving Northern Nevada including Reno, Sparks, Carson City, Lake Tahoe, Stead, Sun Valley, and Gardnerville.
75 Pringle Way #705
Reno, NV 89502
By Appointment Only
Call for More Information